DUAL OCCUPANCY HOMES: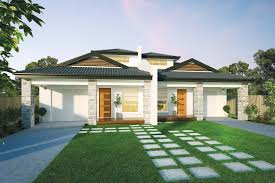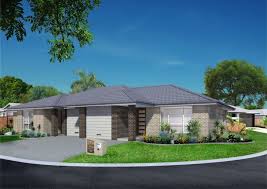 The dual occupancy property is a revolutionary product that fundamentally boosts the yield and cash flow available from an investment property, changing a negative gearing outlook to one that is positively geared.
From the street front it presents as a high quality single residential home. But when you look inside at the floor plan then the revolutionary design becomes clear.  What appears to be one dwelling on the outside is in fact two dwellings on the inside, producing two independent income producing properties!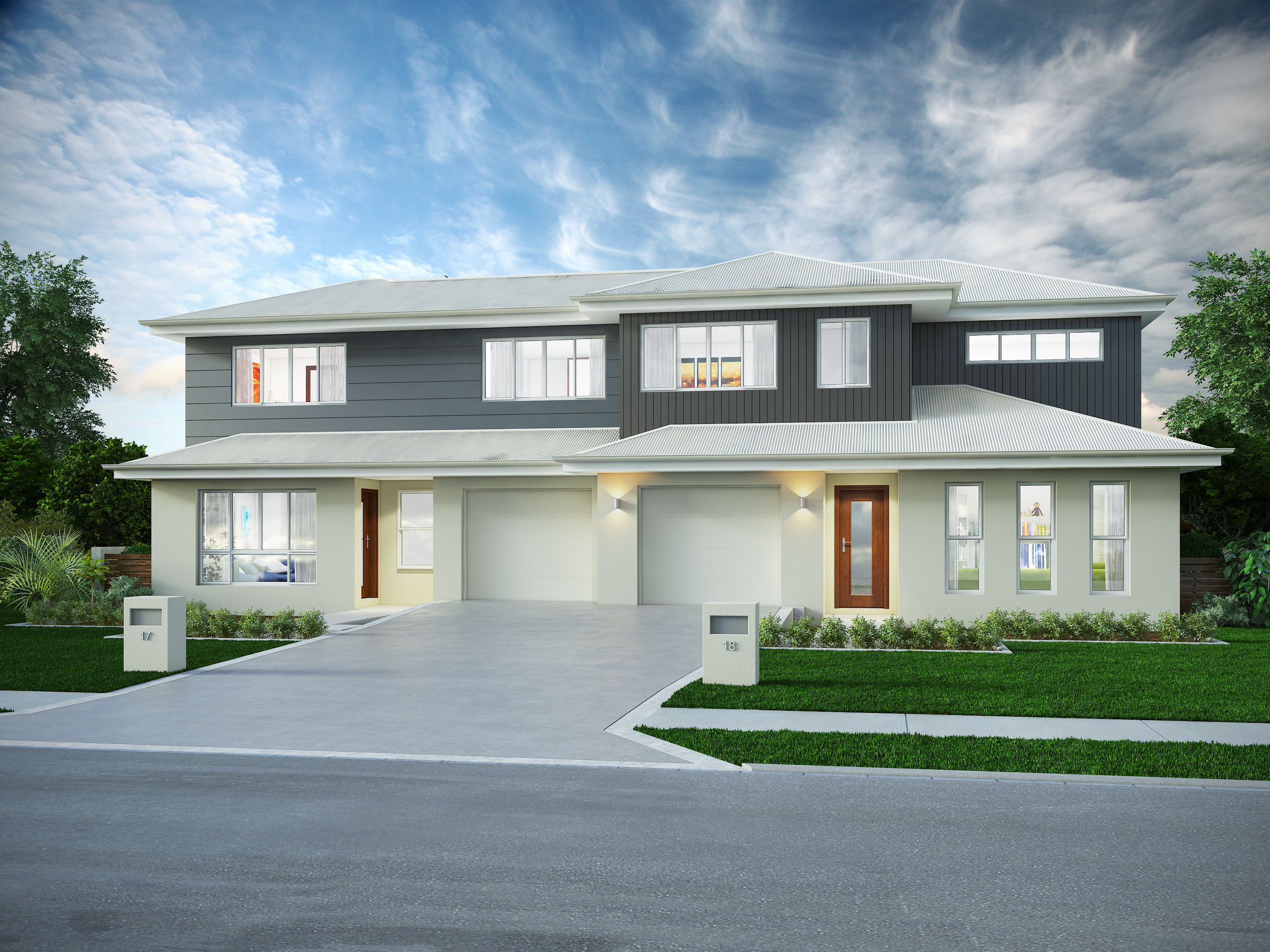 WHY HAVE ONLY ONE INCOME WHEN YOU CAN HAVE TWO?
ONE HOUSE ON THE OUTSIDE  TWO RENTALS ON THE INSIDE
 WHAT ARE THE BENEFITS TO YOU THE INVESTOR?
 * GREATER INCOME:   with two tenants paying rent you receive a greater income from your property (almost double in most cases)
 * MINIMAL OUTGOINGS:   you have two dwellings but you have only one rates bill and no body corporate fees
 * TAX BENEFITS:   the Tax Depreciation on a dual occupancy is greater meaning that you get more money back from the tax man
 * POSITIVE CASH FLOW:  Higher income, larger tax benefits and a lower purchase price than buying two separate properties, means your Dual Occupancy home  should be cash flow positive (subject to individual situation)
 * RISK REDUCED:   With two potential income sources, if one dwelling is vacant, the other dwelling is still working for you
 * AFFORDABLE PURCHASE PRICE:   with only one block of land, the total price of owning two income producing properties is reduced
  HOW MY PROPERTY SHOP CAN HELP YOU:
 My Property Shop specializes in the sale of dual living properties.
Dual living properties are available in high capital growth locations throughout Queensland :
Ipswich region, including Springfield - Toowoomba Region
Northern Gold Coast, Greater Brisbane and Western Growth Corridor
(Logan), Northern Brisbane extending to Moreton Shire region
Sunshine Coast
Redlands Shire region
Regional areas of Rockhampton, Townsville and The Surat Basin regions are also available
 MY PROPERTY SHOP has selected a number of high quality builders who are experienced in designing and building these high cash flow investment properties.   These builders will have lodged applicable forms with council to approve a dual occupancy use for the land.  Refer to our stock listing on our website.
 POTENTIAL FOR STRATA TITLE:
In some locations there is opportunity to strata title your dual occupancy property. You must apply for this to the local council for the region. There are costs to be incurred and this information is   available from each council.
Councils   which will consider strata applications are:
Toowoomba, Sunshine Coast, Northern Gold Coast, Logan, Redlands, Moreton, Townsville and Rockhampton, plus Western Downs (Surat Basin Region)
 SIZE OF PROPERTY? 
Lot sizes vary individual councils have their own approval conditions please check. 
Dwelling sizes vary also   your builder will design the property in accordance with local council Bylaws.
The majority of councils allow  Dwelling 1:  3 beds, 2 baths, 1 or 2 cars PLUS  Dwelling 2:  2 beds, 1 or 2 baths, 1 car
Ipswich Council has just amended their approval conditions and currently will allow:  Dwelling 1:  3 beds, 2baths, 1 or 2 cars   PLUS  Dwelling 2:  1 bed, 1 bath, 1 car . 
Special note:  we have dual occupancy   properties located in Ipswich municipality that have been previously approved for 3 + 2 beds in total.  Please refer to our stock list.
DUAL LIVING HOMES THE PERFECT PROPERTY FOR THE FIRST HOME BUYER
WHY NOT BUILD A HOME WITH TWO DWELLINGS  LIVE IN ONE AND RENT THE OTHER?
Dual Living Homes are the perfect solution for the first home buyer.
Doesn it make sense to have your own home and enjoy living there, but have also an additional dwelling that pays you an income every week. Imagine this reduction off your monthly mortgage payment.
Your land will cost the same, and with very little additional cost in construction you can have two dwellings for almost the price of one. Explore this avenue today  give us a call!
EXTENDED FAMILY? WHY NOT BUILD YOUR QUALITY FAMILY HOME WITH A SELF-CONTAINED GRANNY FLAT?
 Why institutionalize your parents or grandparents?
Why pay expensive care services
All this is possible with the new dual living designs that we market.
Call us for more detail.